Plantkeeper Inc. has served Dallas/Ft. Worth with top quality indoor tropical plants and five star customer service for the last 40 years. With over 300 satisfied clients, Plantkeeper focuses on keeping our customers happy with attention to detail, personal service,  and beautiful looking plants.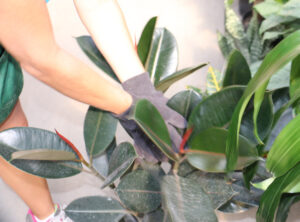 Used effectively, plants provide a focal point, screen, direct traffic, define space, project a public image, create a feeling of comfort and well-being, and clean the air of indoor pollutants.
All of our programs include a guaranteed maintenance contract to take care of the plants weekly. This service includes watering, feeding, grooming, and replacing if necessary. We strive to have a worry-free replacement policy that exchanges any plant that becomes unsightly.